A block diagram is a diagram of a system in which the principal parts or functions are represented by blocks connected by lines that show the relationships of the blocks. They are heavily used in engineering in hardware design, electronic design, software design, and process flow diagrams.
Block diagrams are typically used for higher level, less detailed descriptions that are intended to clarify overall concepts without concern for the details of implementation. Contrast this with the schematic diagrams and layout diagrams used in electrical engineering, which show the implementation details of electrical components and physical construction.
Examples of Block Diagrams
In electrical engineering, a design will often begin as a very high level block diagram, becoming more and more detailed block diagrams as the design progresses, finally ending in block diagrams detailed enough that each individual block can be easily implemented .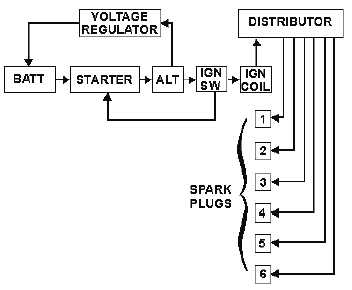 In biology there is an increasing use of engineering principles, techniques of analysis and methods of diagramming. There is some similarity between the block diagram and what is called Systems Biology Graphical Notation.